Well it was inevitable the boys found the test knit and well they think that it should be their blanket and a minor bit of chaos ensued. Let me show you what I mean.
Flying BLANKET! - Bee
It's mine - Ratchet
No it's MINE - 'Hide
Um... mine Please? - Bee
Ahhh - Ratchet and 'Hide
*Giggles* - Bee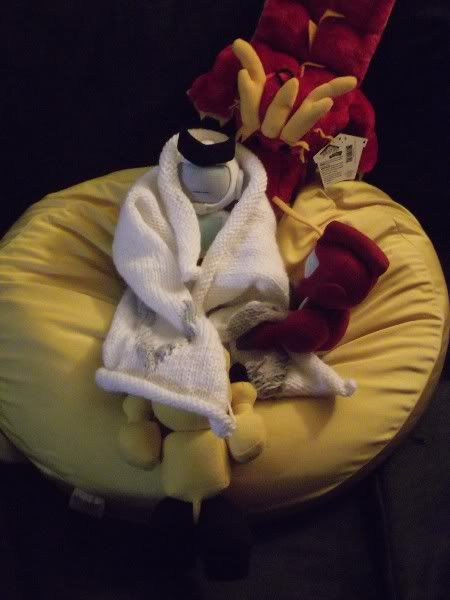 Definitely mine <3 - Ratchet
Awwwww *pout* - Bee and 'Hide
This is what happens when the all settle down and decide to share.
Mmmmm - *happy sighs from all three*