What can it be oh what can it be...
Dangerous words from Plushlings I know this very well. I tried to keep them from finding out about this afghan project but it was inevitable and I really should know better. At least they weren't too bad this time. Here are some of the pictures of them caught in the act. Though I really have no idea how they talked Optimus into this...
( Where did they go? )
I'll leave this on a cute note one last picture after they settled down.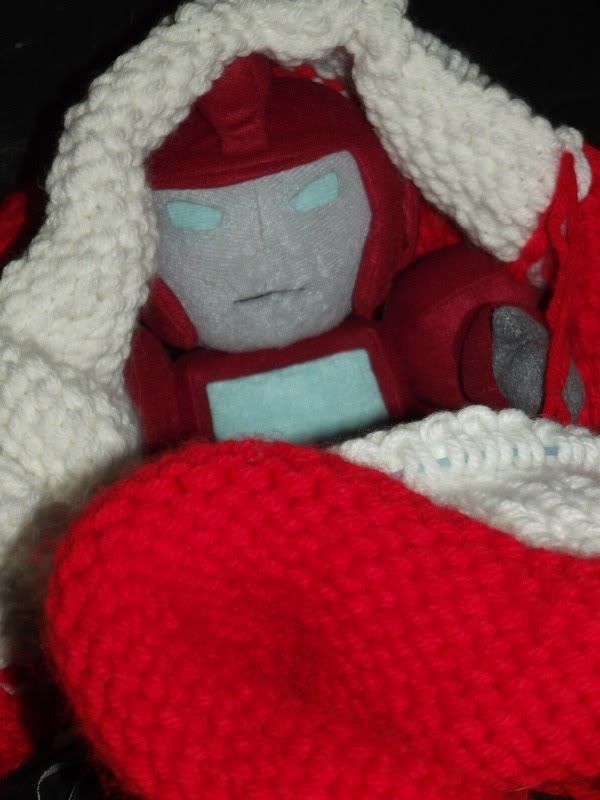 Doesn't this just make you say awwww... I know I did.
~Kel